3D Food
When I first started learning 3D, I often practiced by modeling the food I ate. Sketching and documenting what I saw became my routine.
Food was a great subject because they come in so many different forms and shapes. My approach to food modeling would change depending if it was more organic or hard surface. To me, it was the quickest way to learn new techniques.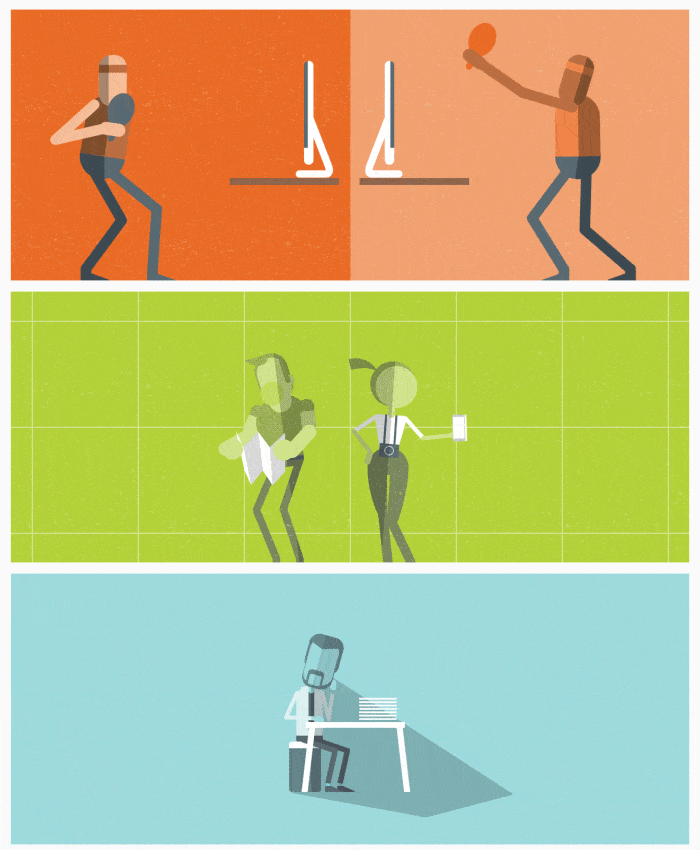 Editorial Illustrations
In order to establish HR Cloud as a thought leader, our marketing team employed several industry leaders to help guest write our blog. I worked on several editorial illustrations to accompany their posts.
Cover Illustrations
I illustrated covers for various publications in Los Angeles and San Luis Obispo.
Afterman
Afterman was a two-year long project working with writers, Joe Bryant and Mike Pallotta. The comic is a culmination of our passion, hard work and long sleepless nights. In total, there are 97 watercolor paintings beautifully laid out in 22 pages and printed on high quality photo paper.
WellCast
In 2012, I was brought onboard to direct the animated YouTube web series "WellCast" and oversaw the entire production lifecycle, from ideation to voice-over, animation, and audience development.
In total, WellCast released 147 videos during my tenure and has gained over 400,000 subscribers. I learned the best practices for audience retention, adwords and fostering a community of fans.